My son will be 9 tomorrow! Where did the time go?? Seriously - I was looking at these pictures trying to find some good ones to post of D-Ro, and the past 9 years is really a blur!
I had never been around babies before my son was born. I remember begging the nurses not to make me leave the hospital. I was saying things like, "What is wrong with you people?? We don't know anything about babies, and you are just going to let us walk right out of here with this helpless little boy!"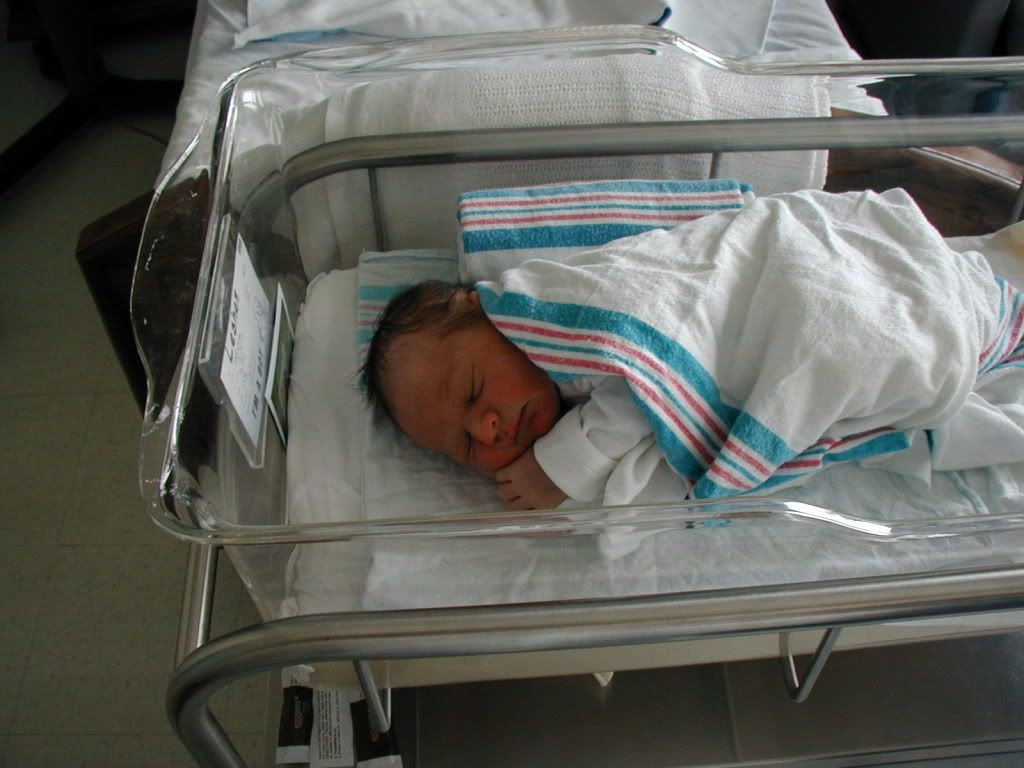 I found soooo many pictures of me holding him, and both of us sleeping. I didn't realize how many pictures hubby took like that. When we were first home, I slept whenever he did. He would lay on my chest and we would both sleep. He just wanted to be held and snuggled. Looking back, I wish I would have just held him all the time - my mother says I did. I remember her telling me that I was going to spoil him if I didn't put him down.
Every summer ,we move to our cottage on the Allegheny River. This was one of my favorite pictures of him after one of his baths in the kitchen sink. He was a chunky little thing!
D-Ro loved riding his tricycle! He would ride and ride and ride! He is the same way with his bike. He was about 4 when he learned how to ride a 2-wheeler.
For his 3rd birthday, he insisted on having a Cinderella party. We (actually, it was my husband) tried to talk him into something else, but he wouldn't hear of it. So we finally just gave in, and he got his Cinderella party. He was thrilled - look at that face - he was beaming! He had a Cinderella cake, CInderella hats, noise makers, balloons - everything! Now he laughs at those pictures and can't believe he wanted a "girlie" party!
This is a picture of D-Ro on our ski boat. When he was 1 and 2 years old, he wasn't as thrilled about the boat. He would crawl under the drivers area and go to sleep whenever we went out on the boat. But by 3 years old, he really started enjoying it. Now he loves it! He spends every day on the river in the summer.
I just love watching him do karate! He is so confident when he is breaking boards! I am so proud of him every time he tests for a new belt!
D-Ro loves water sports! Skiing, swimming, kayaking - you name it! Last year he mastered one ski.
What a great kid he is! He is still my little sweetie - even though he is 9 now. Every morning he gets up and gives me a kiss and a hug. Still tells me he loves me - as long as his friends aren't around. Even though I complain about him (especially on Post-It Note Tuesday), I just love him to pieces. I am so lucky to be his Mommy!